How are Danaher Thomson Nyliner bearing products used in rotational speed applications? Thomson Nyliner bearings are the ideal alternative to sintered bronze or other metal replacement in high rotational speed applications. Injection molded from quality engineered thermoplastics, our bearings eliminate stick slip and metal on metal contact allowing smooth, accurate, low friction rotary, linear or oscillating motion. Several different basic straight journal and flanged types of bearings are available in a wide range of sizes for immediate shipments.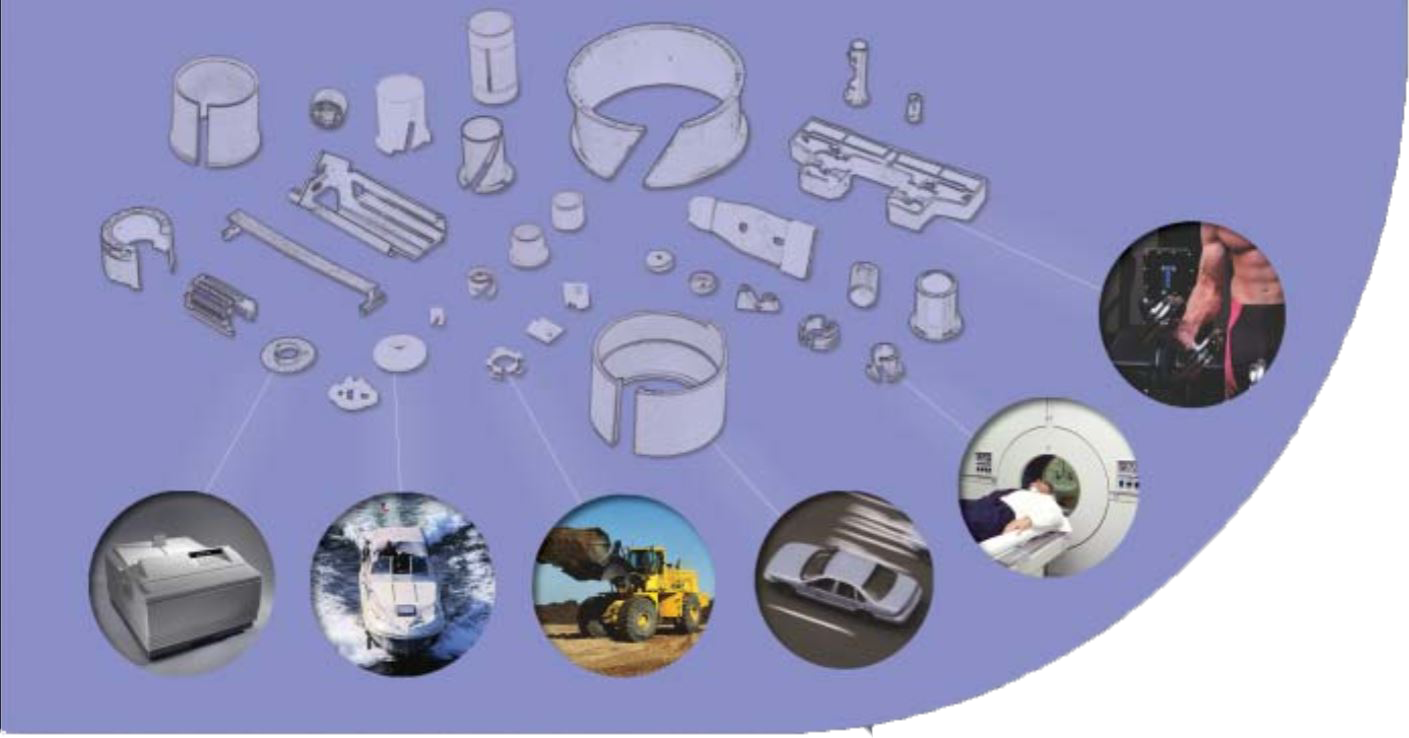 Better Performance by Design! A unique combination of three design features assures outstanding bearing performance in all of our Thomson Nyliner products.
First: Our advanced thin wall construction coupled with state of the art injection molding technology allows Thomson Nyliners to maintain the critical dimensional tolerances necessary for precision fits. This thin wall construction is especially effective in prevention of heat build- up across the wall section of the part. This thin wall bearing design efficiently transfer heat meaning the potential for bearing failure is greatly reduced.
Second: Unique Compensation Gap which is a standard feature of every Thomson Nyliner bearing. The compensation gap is the built in axial slot across the part length that allows the bearing diameter to adjust automatically due to variation in temperature and humidity. In addition, the axial nature enables the bearing to maintain its radial load bearing surface area.
Third: The use of our Thomson Engineered Polymers (TEP) enable us to effectively mold blends of high compressive strength low friction materials to provide target solutions to application design challenges. Our TEP's are tough, resilient and water-resistant plastics that provide our customers with low coefficient of friction with-out any secondary lubrication.
Thomson Nyliner high compressive strength low friction polymer bearings have several advantages over oil impregnated metal or bronze bearings in high rotational speed output shaft applications.
Secondary Oiling/Grease lubrication process usually required
Metal is subject to corrosion and environmental attack.
Require Add Assembly (Press fit & Swage fit)
Noise (Metal on Metal Contact)
Stick Slip High (Break Away Torque Upon Shaft Start Up)
For more information about our products, please read more here or contact us for assistance.